Over 60 Years of Expertise in Cobbling
We are small group of cobblers. We can help you with shoe repair problems and any other service related to cobbling.
A shoe cobbler is a person who mends and repairs shoes. The profession has been around for most of human history. Some people assume that cobblers and shoemakers (called cordwainers in England) are the same profession, and while that may be true today, it wasn't always so.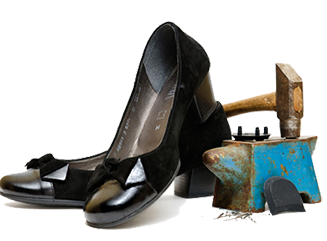 CLARKE'S EXPRESS SHOE REPAIR
If you have a shoe or leather repair need, call or contact us today, don't delay!
410-284-2458 OR Contact Us