Our Mission
is to provide a much needed service and continue to do our part to keep the shoe repair industry alive and well in Baltimore and Harford Counties as well as the surrounding communities. Our customers know that as their advocate, they will always receive the highest level of service here at Clarke's Express Shoe Repair. Providing top shelf customer service and exemplary craftsmanship is what we are all about. We will always give you an honest, fair and detailed estimate of how we can best take care of your favorite items that are in need of repair. Here are just a fraction of the services we provide for you:
Casual & Fine Shoe Rebuilding
Full Soles & Heels
Half Soles & Heels
Work, Western & Hiking Boots
Zipper Replacement
Shoe & Boot Stretching
Shoe Dyeing
Handbag Repair
Baseball Glove Repair
Various Leather Garments Repair
Leather Cleaning & Reconditioning
Luggage Repair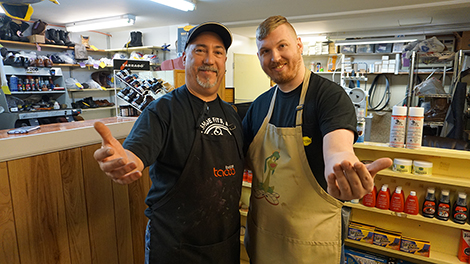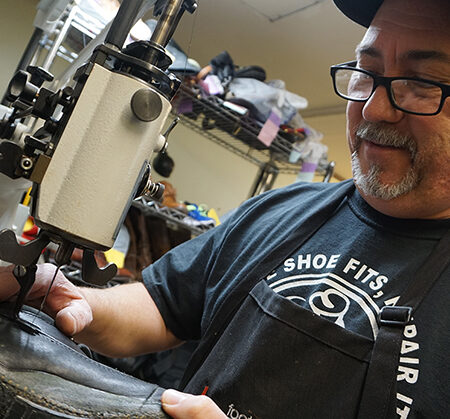 Excellent Craftsmanship
Master Craftsman, Farrell Clarke, has saved hundreds of thousands of soles over his lifetime. He can save yours too. You can count on Farrell to make your footwear look and feel like new again.

Exceptional Value
When we rebuild or repair your favorite shoes and boots, we use top quality materials and methods to assure you the peace of mind that you deserve.

Honest Assessments
We will describe in detail exactly how we can repair your item and exactly how much it will cost.

Satisfaction Guaranteed
We have been helping families for nearly four decades keep their shoes, boots and leather goods in service. We must be doing something right. Farrell Clarke personally guarantees your satisfaction. It has been his life's mission to ensure that every one of his customers is a happy customer.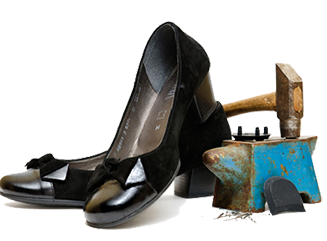 CLARKE'S EXPRESS SHOE REPAIR
If you have a shoe or leather repair need, call or contact us today, don't delay!
410-284-2458 | 410-836-8316 OR Contact Us